7 Of The Best Singing Tips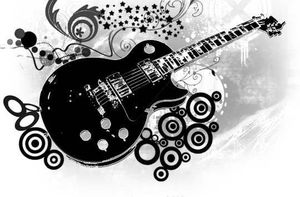 Singing is a beautiful part of human nature but we rarely use it and there are very different reasons for that. One of them is that we think that singing is for special kinds of people with superior voices and charming melodies like professional singers. Maybe we think we are from the listing type who listen to enjoy the good melody and lyrics. Whatever the reason you have you better think again because after this article I will prove to you that you have a hidden gold mine, just follow this simple steps and you will manage to change your thinking about singing and about your voice especially. I always feel like I want to sing and when I do i use these singing tips. These tips have helped me become a famous singer.
Record your voice
That is the most direct and the efficient way to know the quality of your voice and if you can sing or not, also it's a private way to do it, your sinus cavities make your voice in your head a little bit different from what people hear from you, so by recording your voice you will have a quite idea of what your voice made of.
Play music
Music will give you some assistance with your performance, it will make your voice go with flow and have a little bit of FUN!!
Find a private place
Let's face it we aren't out to impress anyone here, at least for now. You have to choose your most comfortable and quite place to try your performance.
Make it simple
Singing Spontaneously well release the presser of your voice and that will make your singing better
Listen to your recording
Now it's time for the moment of truth, take a deep breath and play your recording then listen carefully to your tone of your voice and remember this is just the first step of your journey of discovering your voice and full potential.
Comparison
The next step is to compare your result with another song that is close to yours, you have to choose it according to how similar the tone of your voice is.
Warm-ups
Warm up your voice before trying any singing activity. Choose one song to begin with and after you master it move to the next one. Choose the type of music that is suitable for you. For more focus you can try to wear the "Earplugs" not so tight but comfortably enough to make sure that it's not going to fall off or you can't hear the melody playing in background.